Sellers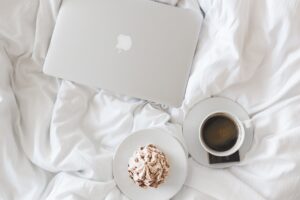 ---
FW estate agents has a personal and bespoke approach to selling or letting your home.
We will challenge the perceptions that people have of estate agents by showing that we can be honest, straight talking and highly professional.
We will  do exceptional things every day and not be tied to the High Street way of working and hours.
As a Digital Agent where 98% of business is accessed through portals we will offer you a unique service  where we can offer the highest level of personal attention
Our concept is remarkably simple; we will provide you with a dedicated Personal Relationship consultant to guide you through every stage of the process, from marketing to moving.
We  will handle a limited portfolio of properties, thereby making sure  you our client are looked after and we maintain a  relationship throughout the journey of the sale

UNDERSTANDING THE ESTATE AGENCY PROCESS AND HOW TO MAXIMISE YOUR SALE PRICE
We believe that selling a house or property can be stress-free and exciting when you have the right knowledge and insights, partnered with a supportive  estate agent and sales system.
Let us guide you through each step on how to sell your house or property and how to achieve the best possible sales result.

WHAT IS A PROPERTY VALUATION?
A key first step when you are considering selling your house or property is to have a property valuation  This is an easy and informal process that will provide you with an estimated market value of your property.
Read more about what an agent looks for when appraising a property, and how they determine the market value.
UNDERSTANDING THE VALUE OF YOUR PROPERTY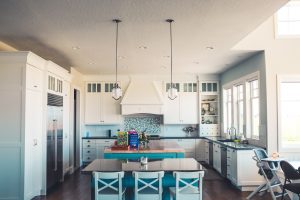 We help home owners answer the question "how much can I sell my house or property for?"
We review:
Local market data
Wider market trends
Similar properties – sold in the local area
Properties currently on the market
Plus, the following features of your individual property:
Location
Design and quality of the building
Size of the property
Number of bedrooms / bathrooms
Number of car spaces / parking
Appearance of the property
Condition of the interior including fixtures and fittings
Proximity to amenities such as schools and parks
Ease of access
Condition of the property
Areas for improvement
It's uniqueness and what makes it desirable
We  will summarise our findings and provide you with a comprehensive report on the local market with the estimated value of your property.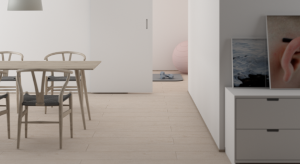 HOW DO I MAXIMISE MY PROPERTY'S SALE PRICE
What are the key decisions that impact the success of my property's sale?
When selling your house or property, you will be expected to make a number of key decisions. These decisions can directly impact how many buyers you attract, how quickly you sell and how much you sell for.
Here are some key considerations you should be aware of when selling your house or property and how they can impact the success of the sale.
CHOOSING THE BEST WAY TO SELL YOUR HOME
There are three key ways to sell a house or property in England
Private treaty / private sale
Auction
Modern Method of Auction
We will advise you on the best method of sale for your property, understanding the options is important so you can make an informed decision.
We will consider the following elements before recommending the best method of sale:
Property type
Property location
Property Condition
Market conditions
Timing – how quickly you want to sell
Vacant Property
Personal preferences
Our goal is to sell your property for the best possible price and the method of sale is instrumental to achieving the best results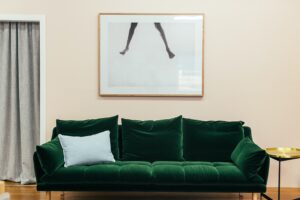 Estate Agents might look the same but we now have traditional high street, Hybrid, self employed model, auction, online, digital and if you look closely at the detail you will see the differences
When selecting a  estate agent, we believe the difference between employing a good agent versus a great agent, can affect your sale price.We have over 90 years of experience selling properties, award winning background, innovation approach  With a reputation of consistently delivering high levels of service
How do you identify the best agent for you and your property?
Do they have estate agency experience?
Do they have strong local market knowledge?
Could you have a client relationship with them and trust them with your biggest asset  ?
Do they understand you are selling your home whatever the circumstances and treat you with respect?
Do you feel comfortable with the sales agent?
Are they strong communicators and do they listen?
Can they provide testimonials?
Will they negotiate a sale for you at 7.00 in the evening?

WHAT ARE THE COSTS OF SELLING A HOUSE
Selling a property comes with a number of costs – some are unavoidable while others are optional.
As a seller, being aware of the main costs is important for budgeting and to ensure you are not hit with any surprises down the track.
The main costs you will be faced with when selling a house or property are:
Conveyancing / legal fees
Agent commission
Photography and property videos
Marketing costs
Renovations and cosmetic repairs
Styling to sell
Auction fee if appropriate
Mortgage Payments
Stamp Duty
Moving costs
it is a good idea to talk to us about the cost of selling a property in more detail. Being prepared for these costs can help the sales process run a whole lot smoother.

WHAT IS THE BEST WAY TO PROMOTE AND ADVERTISE YOUR PROPERTY
One of the most important factors of a successful sales campaign is the marketing plan.
Creating one that reaches all possible local and active buyers, as well as pinpointing potential passive and out of area buyers, can have a big impact on your final sales price.
As the costs to market your property are separate to the agent's commission, understanding the options you have at your fingertips is a good idea.
A strong property marketing plan could include:
Professional photography, brochure, floor plan, video, drone
For Sale Boards
Digital advertising via social media
Estate Agent portals
Print media advertisements and editorials
Property brochures
Email to agent's database
Newsletters

USING DIGITAL DATA TO UNDERSTAND YOUR LOCAL HOME BUYER
Knowing what your target buyer is looking for and what they value in a property can make a huge difference to:
The number of interested buyers you attract
How quickly your property sells
How much you sell your property for
We are  equipped with specific local buyer data which would include:
estate agent portal agent usage insights
recent sales  – number bedrooms, bathrooms and other key features
Buyer data – where are your buyers coming from
You may think "well what does that mean for me and my property?"
Knowing this information can help inform your marketing campaign to ensure the right features of your property are showcased attracting the largest pool of buyers.
WHAT ARE THE STEPS TO SELL MY HOUSE OR PROPERTY?